Keenagers (+50)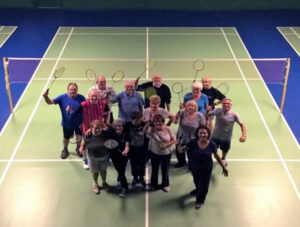 Join us every Wednesday and Friday morning 10:30am – 12 noon for sociable and fun games of Badminton.
The session is suitable for adult players (50+) of a recreational level who enjoy playing against a variety of opponents.
The cost is £3.50, payable by card only.
Shuttles and rackets are provided.
Time: 10:30 am - 12:00 pm
Location: Tyneside Badminton Centre
Cost: 3.50