Tyneside Badminton Centre's primary aim  is to serve the badminton community in the North-East of England. Members who join the Tyneside Badminton Centre gain access to a range of playing opportunities covering all ages and abilities, all hosted in one of the best badminton facilities in the country. Look down the page for more details on membership, facilities and a whole range of activities that we offer.
We want badminton to be as accessible as possible, so joining the Tyneside Badminton Centre couldn't be easier. We charge a membership fee of £5 per annum! If you aren't a member but want to join, then our staff will take your details when you first book. Benefits of membership can be found here.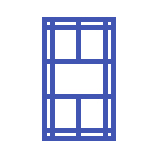 9 badminton courts




We have 9 courts available for hire in two halls.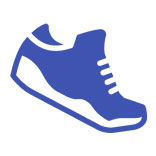 Sprung, non-slip floor

The courts are sprung and non-slip, with court markings for badminton only.
Viewing balcony

We have a viewing balcony allowing spectators and coaches to view from an elevated position.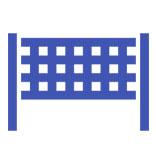 Fixed nets

Net posts are fixed in place and nets are set at the required height.
Badminton court hire prices
Head to our online booking system to book a court.

Upcoming Badminton events