Racket Restringing/Maintenance
Tyneside Badminton Centre offers a variety of services to help maintain your racket, including racket restringing, re-gripping, grommet replacement and frame repairs. Please note that due to Covid-19 restrictions we can only accept racket restringing using the procedure outlined below, beginning on Monday 3rd August.
If you wish your racket to have your racket restrung then please complete the following form and send it to us, then drop your racket in for restringing. We will contact you when the racket is completed (minimum of 7 days turn around). Restrings must be paid for by card on the telephone prior to collection.

Tyneside Badminton Centre' restringing service is run by our Head Stringer, Daniel Tinnion, with support from other TBC staff. Daniel underwent extensive training from North East stringing Legend Paul Kennedy in early 2017 and is now an accomplished stringer, with over 2,500 rackets completed. 
Daniel has also had the opportunity too restring some professional rackets at the Yonex All England in 2019. these include (Lauren Smith, Ivan Sozonov, Kohei Gondo, Kong Hee Yong)
All rackets are strung using a high quality Victor EMS-7031 electronic stringing machine.
Rackets can be dropped off and collected whenever the centre is open. However we are unable to offer an immediate walk-in and string while you wait service. On average, we would expect to have your rackets done in 3 days, sometimes quicker if demand is low. Ring 0191 241 5385 to check on up to date turn around times.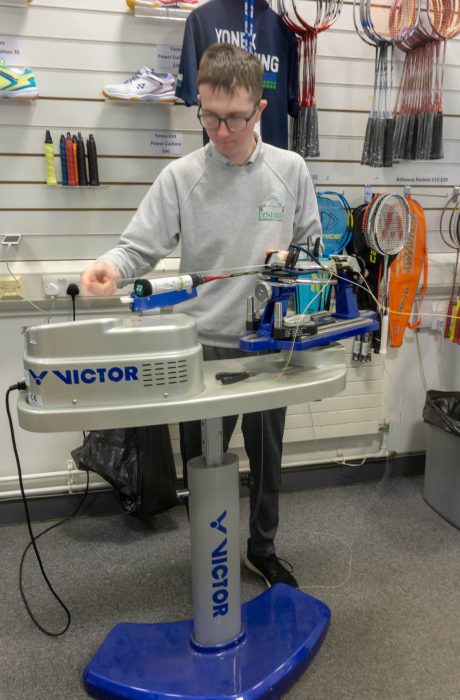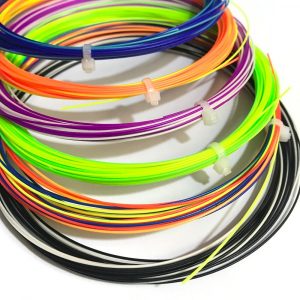 Not often done, but if you have your own string that you want use, then we can use it to restring your racket at a cost of £9.00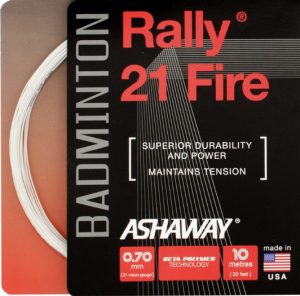 Price – £12.00
Thickness – 0.70 (mm)
Colours – White
Characteristic (1) – High durability
Characteristic (2) – Textured string (Control)
Type of player – Beginner/Intermediate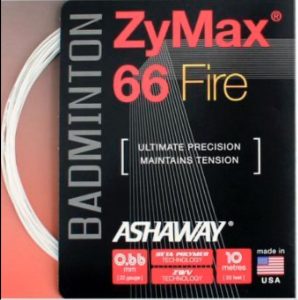 Price – £12.00
Thickness – 0.66 (mm)
Colours – Orange, White
Characteristic (1) – Textured string
Characteristic (2) – Maintains tension
Type of player- Intermediate, Advance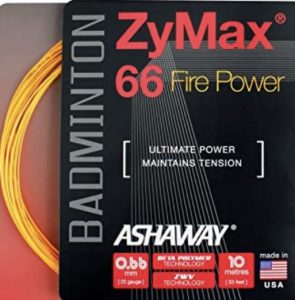 Price – £13.00
Thickness – 0.66 (mm)
Colours – White, Orange
Characteristic (1) – High repulsion 
Characteristic (2) – Maintain tension 
Type of player –  Intermediate, Advanced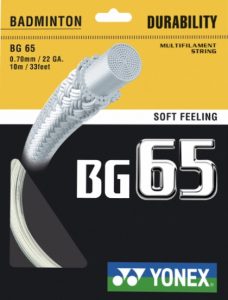 Price – £12.00
Thickness – 0.70 (mm)
Colours – White
Characteristic (1) – High durability
Characteristic (2) – All round string 
Type of player – Any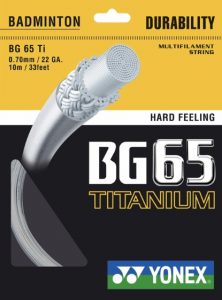 Price – £12.00 
Thickness – 0.70 (mm)
Colours – Red,White
Characteristic (1) – High durability 
Characteristic (2) – Textured string (control)
Type of player – Any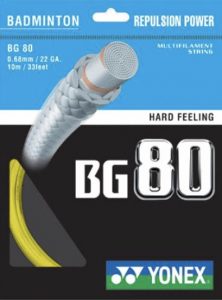 Price -£ 12.50
Thickness – 0.68 (mm)
Colours – Neon pink,White,Yellow
Characteristic (1) – High repulsion                                      (Most used / popular string) 
Characteristic (2) – Maintains tension 
Type of player – Any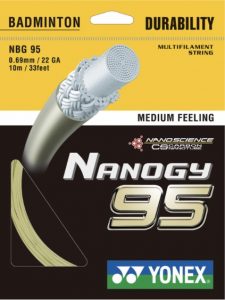 Price – £ 13.00
Thickness – 0.69 (mm)
Colour – Gold 
Characteristic (1) – High durability 
Characteristic (2) – Textured string (control)
Type of player -Intermediates, Advanced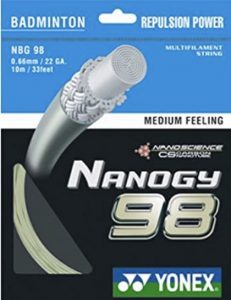 Price – £14.00 
Thickness – 0.66 (mm)
Colour – Gold
Characteristic (1) – High repulsion 
Characteristic (2) – Slightly textured string
Type of player – Any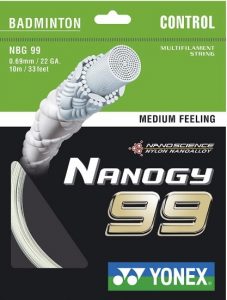 Price £14.50 
Thickness – 0.69(mm)
Colour – Gold 
Characteristic (1) – Textured string (control)
Characteristic (2) – High durability 
Type of player – Advanced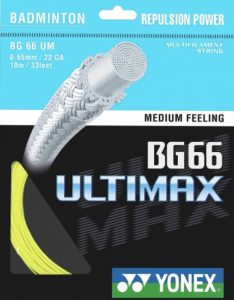 Price – £12.50
Thickness 0.65 (mm)
Colours – White, Yellow 
Characteristic (1) – High repulsion 
Characteristic (2) – Textured string (control)
Type of player – Any